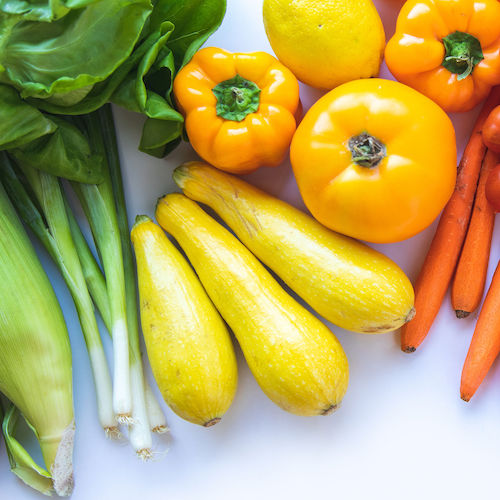 "Stopped by and met the lovely owner this week. As a full-time dentist and business owner, out of the house 12 hours a day, with two kids and a hungry husband (ha!), I desperately need help with putting healthy dinners on the table. Being able to provide a healthy and delicious dinner for my family is really important to me!"
Whether you're a college student deciding what she'll stock up on for the week, a busy family with children, or someone farther up there in age who's adjusting his diet to address changes in his health. We meet you where you are with affordable ready-to-eat meals and plans. Our goal at The Wellness Kitchen: To bring wellness and convenience to the table each day with food. Clean, delicious, nourishing food for every diet and every lifestyle.
Prepared Meals, Delivered
That's right….no cooking required! All of our Prepared Meals are diet-specific, high in flavor, plants and grains by design. We use nothing but fresh, clean, high quality ingredients. What's more, we pay attention to recommended portion sizes so you don't have to. Enjoy new menu offerings every two weeks.
All of our meals come frozen or ready-to-be frozen by you in BPA-free, freezer- and microwave-safe containers. Entree containers are also oven-safe to 400 degrees. Everything is recyclable, stackable, and reusable. With minimal waste in both food and packaging, you'll get your monies worth knowing that anything you do not eat right away can be safely stored or frozen to be enjoyed later.
Ready to get started?
Meal Plans, recipes, shopping lists and more!
When you subscribe to our Meal Plans service, you receive more than the standard internet plan. All of our Meal Plans are health-supporting just like our Prepared Meals. They're designed to meet your personal health goals and dietary needs. Breakfast, lunch, dinner, three snacks, and dessert—we include it all, including nutritional facts for each recipe, customized for you.
Each weekly plan comes with tested, easy-to-follow recipes that take into account the number of servings needed, as well as your desired number of days to eat leftovers! Yes, we factor leftovers into your plan and your shopping list, which saves you money. We can even make cooking easier—if that's your preference—by reducing the number of steps included in each recipe. Want a simple, four ingredient, two step recipe? We can do that!
Subscribe to our Meal Plan service and receive meal plans, color photos, delicious health-supporting recipes, a single consolidated shopping list, nutritional facts for each recipe, all delivered via email. Next, create a curbside pickup account at any local supermarket (examples shown below) and order your groceries online. BAM! Grocery shopping is done in the time it takes to read through your shopping list, saving you hours every week.
Ready to get started?